January 28, 2014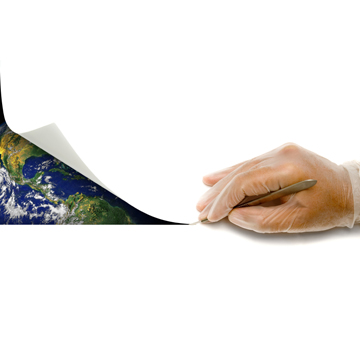 The world's poorest countries have more than two-thirds of the globe's people, but less than one-quarter of the world's surgeries, according to World Bank president Jim Yong Kim.
Saying that surgery was an "indivisible, indispensable part of health care," Kim, who is also the former chair of the Harvard Medical School Department of Global Health and Social Medicine, welcomed commissioners, advisors and researchers to the launch of a Lancet Commission on Global Surgery in a recorded message. He said that achieving more equitable distribution of surgical care was a key part of World Bank and World Health Organization goals to achieve universal access to health care within a generation.
The Department of Global Health and Social Medicine hosted the first of three meetings of the Commission in Boston on Jan. 17. Future meetings will take place in Freetown, Sierra Leone (hosted by King's College London), and in Dubai (hosted by the Dubai Harvard Foundation). Planning is underway for regional meetings throughout the developing world.
The Commission is charged with analyzing the current state of surgical care in low-and middle-income countries, outlining what would be needed for a properly functioning global surgical system, and identifying actions to take to improve the delivery of surgical care and metrics to evaluate progress in care delivery. Its work will be represented in a report to be published in The Lancet by the end of 2014.
During the Boston meeting, commissioners from more than 15 countries met one another and began working groups that will focus on the challenges of educating a surgical workforce in the face of global shortages of trained personnel, managing and delivering care in complex, resource-poor settings, and financing the reforms necessary to improve care delivery.  The working groups will report their progress at the second meeting in May.  The Commission's report, to be published in a report in The Lancet, will be an outline for an ongoing process of improving the delivery of surgical care worldwide, commissioners said.
John Meara, HMS associate professor of Global Health and Social Medicine and associate professor of surgery at Children's Hospital Boston, is one of three co-chairs of the commission, along with Andy Leather from Kings College London (UK) and Lars Hagander from Lund University (Sweden).
"Surgery is a partner in health care delivery," Meara said, noting that surgical care is crucial for adequate treatment of cancer, maternal and child health, non-communicable diseases, traffic accidents and other traumas, all areas of increasing concern in the developing world.