September 4, 2013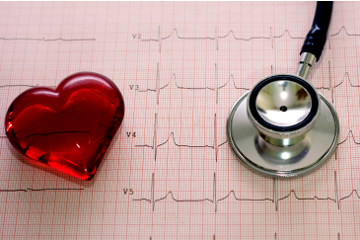 Harvard researchers at Joslin Diabetes Center have identified a previously unknown genetic variant associated with an increased risk of coronary heart disease (CHD) in patients with Type 2 diabetes.
"It is a common genetic variant that becomes important in the presence of diabetes. You need the presence of both diabetes and the variant to increase the risk of CHD," said co-senior author Alessandro Doria, HMS associate professor of medicine at Joslin.
This discovery has the potential to lead to the development of new treatments for CHD in patients with diabetes. The findings appear in the August 28 issue of the Journal of the American Medical Association.
Coronary heart disease is the leading cause of morbidity and mortality among patients with diabetes. These patients have a two- to threefold increased risk for CHD and two- to fourfold higher CHD morbidity and mortality rates. While overall mortality from CHD has been declining in the United States, the number of deaths from CHD among the diabetic population has escalated as the prevalence of the disease has increased.
It has been known for years that genetic factors influence susceptibility to CHD in the general population; however, studies have suggested that the genetic factors related to CHD risk may be different in the diabetic population. Investigating genetic variants related to cardiovascular disease in diabetes is an active area of research at Joslin.
The scientists were interested in finding out whether there were genetic determinants of CHD specific to patients with diabetes. In collaboration with colleagues from the Harvard School of Public Health and research institutes in Italy, they conducted genome-wide association analyses of 1,517 patients with Type 2 diabetes and CHD, and 2,671 patients with Type 2 diabetes without CHD.
They compared the results to analyses of 737 nondiabetic participants with CHD and 1,637 nondiabetic participants without CHD. The participants were selected from the Nurses' Heath Study, Health Professionals Follow-Up Study, Joslin Heart Study, Gargano Heart Study and Catanzaro Study.
A genetic variant in the region of the GLUL gene was identified that is associated with an increased risk of CHD in patients with Type 2 diabetes.
 "This finding may have particularly important implications regarding prevention and reduction of cardiovascular morbidity and mortality through dietary and lifestyle intervention in diabetic patients," said co-senior author Lu Qi, assistant professor of nutrition at the Harvard School of Public Health.
The genetic variant may affect CHD risk by reducing the expression of the GLUL gene, which is involved in glutamine/glutamic acid metabolism.
Research indicates that glutamine/glutamic acid metabolism contributes to the regulation of insulin secretion and glucose metabolism. Several clinical trials suggest that glutamine may protect against cardiovascular disease.
In addition, epidemiologic studies have shown that abnormal metabolism of these amino acids is related to insulin resistance, Type 2 diabetes and cardiovascular disorders.
Further research is needed to better understand the relationship of glutamine/glutamic acid metabolism to the development of CHD.
"It may give us new insights into the mechanisms underlying the increased risk of CHD in diabetic individuals and enable us to identify targets for new cardioprotective drugs that are specific for the diabetic population," said Doria.
Joslin scientists are currently investigating whether there are other genetic variants that specifically predispose patients with Type 2 diabetes to cardiovascular disease and are planning to expand this research to investigate genetic variants associated with CHD in the Type 1 diabetes population.
"If we find additional variants, we may be able to develop a tool that identifies diabetic patients who are at increased risk of developing CHD and focus on preventing the disease in these people," said Doria.
Funding for the study came from grants HL071981, DK091718, HL073168, DK046200 (Boston Obesity Nutrition Research Center) and DK36836 (Genetics Core of the Diabetes Research Center at Joslin Diabetes Center) from the National Institutes of Health, an American Heart Association Scientist Development Award (0730094N), a grant from the Italian Ministry of Health ('Ricerca Corrente 2011 e 2012'), and a grant from Fondazione Roma ('Sostegno alla ricerca scientifica biomedica 2008'). A portion of this work was conducted in a facility constructed with support from the National Institutes of Health Research Facilities Improvement Program (RR10600-01, CA62528-01, RR14514-01) from the National Center for Research Resources.
Adapted from a Joslin Diabetes Center news release.